Medic Activ
Vertriebs GmbH
Medic Activ Vertriebs GmbH was founded in Germany in 1983 and has been developing aerosol technologies for many years, the application of NANOTECHNOLOGY, with a focus on NANORIZATION, has already been successfully applied in several segments.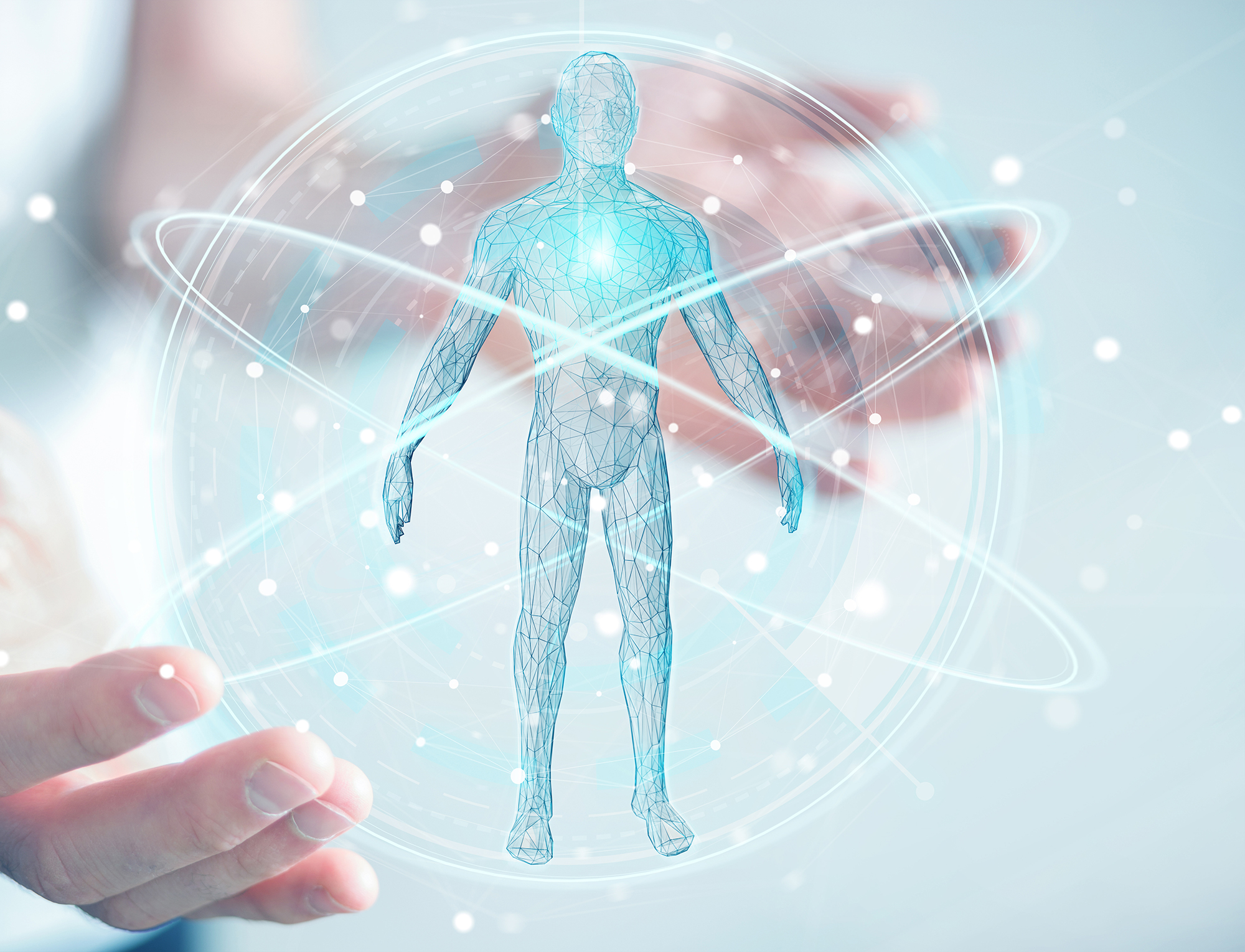 Nanotechnology is a key technology of the 21st century and high expectations are placed on it. A concept with fundamentally new and more efficient properties for applications in the beauty & wellness and health & sports sector. In the future, medicine, science, and other industries will be developed.
Nanotechnology is defined as solid colloidal bodies, the size of which is 10 to 1000 nm.
Physical basis:
1 nm = 10-9 m = 1 billionth
Nanoparticles to golf balls like golf balls to the moon
Nanoparticles to microparticles like golf balls to hot air balloons
Patented
Nanorization Concept
Over the past years, the German company Medic Activ has developed and patented a process that is able to generate nanoparticles from solutions of defined viscosity. With this system it is possible to convert the body's own, naturally occurring and pharmaceutical active ingredients in dissolved liquid form into nanoparticles and use them on cellular level by applying them on the skin.
The result of the Medic Activ Nano development is an extensive German's patent portfolio which now secures a worldwide unique position in the production of nanoparticles from liquid substances. We already have patents in Europe, the Arab League, Asia, the USA, Canada and still counting.
We have experienced and reliable partners in the areas of development, technology, certified filling, international sales and quality assurance.
Proof and quality assurance of the solutions as well as the control on the particle generation by a well-known university in Graz, Austria.
Development and manufacturing of the application equipment and devices branded as "Nano CellCare" by the certified company CPAP-Online.de GmbH Bielefeld
The cartridges are filled by a medically certified service provider in Austria
Exclusive sales of all Nano CellCare equipment in the area of ​​Beauty & Wellness and Health & Sports within the entire EU under the brand name Nano Healthcare is managed by Healthcare Plaza Europe in the Netherlands.
Do you want to know more about this Nano Technology?
Please contact Healthcare Plaza Europe directly for any info you need.